HEY!
I just came back from a 4D3N stay at Bali yesterday and all I could say was "IT WAS DISAPPOINTING".
When I think about Bali, what I had in mind was...
But when we reached there...
NOPE, DEFINITELY DIFFERENT.
IT'S REALLY OVERRATED. Okay, maybe it was because the moment we got off the plane, what we see was really very Malaysia-like. I've been brain-washed to think of it as a complete tourist destination with beautiful sandy beaches. Yes, there are beaches, but aside from the beaches were messy traffic roads, under developed streets and steep and dangerous roads. Before we left for the trip we had some people telling us how it's a really beautiful place yada yada, but it really isn't, no offence.
Even the sea and the beaches were really not as pretty as what I had in mind. :( The water's kinda murky even...
So for Day 1, we arrived at Denpasar Airport and our driver (ARGH! The driver... Will explain more later in the post) took us to Four Seasons Resort at Jimbaran Bay. The resort was gorgeous! Really happy to have the opportunity to stay at a Four Seasons resort thanks to my sis being a staff there. We booked two villas, one for us and one for our parents, wrong choice! We should have went with one villa because it can definitely fit four of us!
The resort was awesome, the staff were so polite and friendly and I love the buggy rides! Plus I really can't recall them making any mistakes in our requests and stuff, so really, two thumbs up!
Huge lobby of the resort!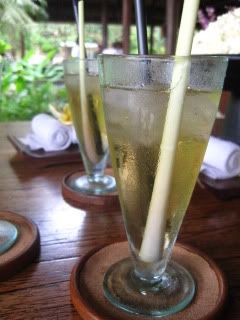 Welcome drink made from lemongrass...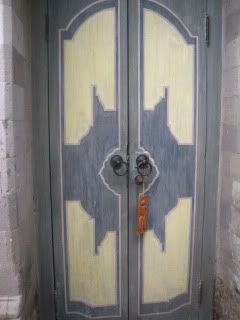 The entrance to our villa! Are you excited!? Actually it looks more like a door from the ancient dynasty of China...
TA-DA! You can see our small pool right away. To the left will be our room and bathroom. To the left will be a small pavilion where we can basically just slack around and chill all day, I wouldn't mind. Here's the pavilion..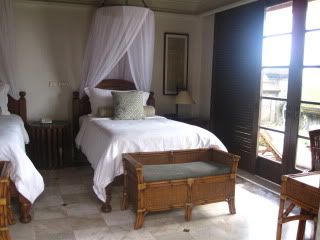 TALL FLUFFY BEDS! I feel so princessy. Oh and can you see the tanning chairs outside?! Whoo! Tanning chairs! In the villa! Where we can get a nice tan without getting disturbed or feeling shy about our imperfect bodies :$
My lecturer said that resort toilets are usually bigger and more luxurious. True that! Look at the huge bath tub! I'm sure it can fit three.
I think the trip will be far worst if our accommodation wasn't at Four Seasons. It's on our incredibly short list of things that we enjoyed on the trip. >:/
Anyway so we settled down and decided to pamper ourselves with a spa massage at the resort! It was really pricey! Each of us spent like 1million+ RP (SGD $1.00 : RP 7000) AFTER the 50% staff discount that my sister's privileged to enjoy.
We chose the Balinese Treatment which lasted for 75 minutes with free access to the sauna facilities and hot/cold Jacuzzi. The service was great and we enjoyed utmost privacy compared to Day Spas. SADLY, I couldn't really relax during the massage because I found it ticklish, especially when they massaged my thigh and tummy. :(
According to my mum, my father slept through the whole session, hmm, shows that the massage's good?
We had lunch at Pool Side Cafe, in the resort as well (We spent the whole of day one in the resort). The menu pricing was steep but the food wasn't too bad, except for the spring chicken which was disappointing. I think it's smaller than my palm lor! :(
But nevertheless, it's worth a try! The fried rice, mee goreng and chicken burger was dope. But if you're not a fan of insects...you should take your meal somewhere else. There were so many ants under the table and some even started to crawl up my chair in a trail. And when we complained to one of the staff, all he could say was, "Yea many ants." Gee, at least do something about it!
Didn't take any pictures because we went there straight away after our spa sessions, starving. After lunch we went back to our villas and zonked out because we were exhausted from the morning flight!
That's all for now! Check back for Days 2 and 3 if you want!